Managing Event Timer
To manage
Event Timer
, go to
Promotion
>
Event Timer
.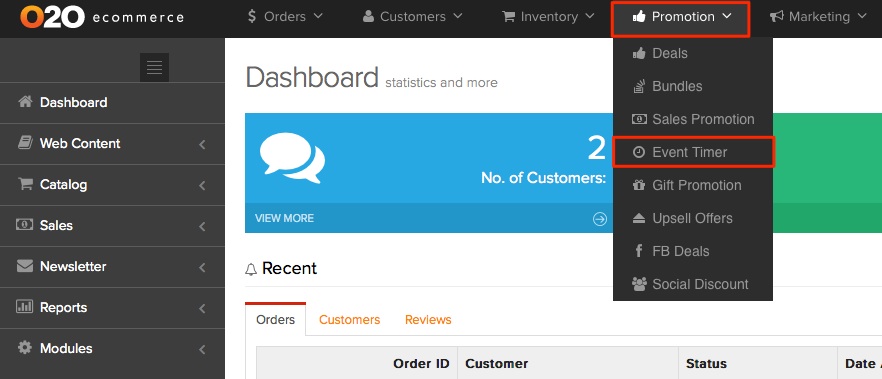 In the
Event Timer Cart
page, you can
Add Item
to add new
Event Timer
or
Edit
to edit existing
Event Timer
.

In the
General tab
, you can set the:
Timer Name
Discount Type  ( Fixed / Percent )
Amount
Date Start - End
Time Start - End
Duration
Activation Event  ( Cart Update / Order Place / Login / New Registration )
Run Per Person
Sort Order
Status
To remove a Event Timer Cart, tick the check box beside the Event Timer you want to remove and click on 
Delete
 button top right of the Event Timer Cart page.

Also Read
Powered by WHMCompleteSolution