How to create a customer account manually
Customers > Customers
If you happen to have customers placing orders through you and not through your online store, you can manually create the customers accounts for them. To create a customer account,
Go to Customers > Customers
Click New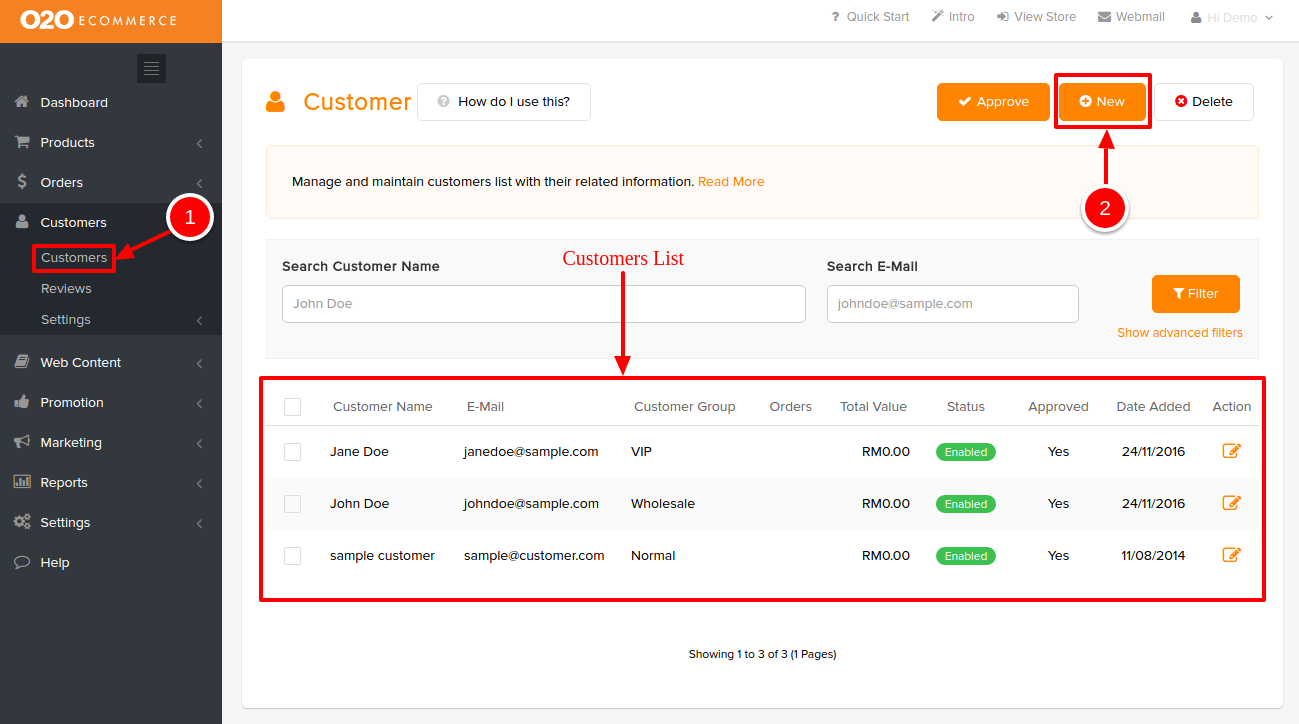 Then, you will directed to the following page.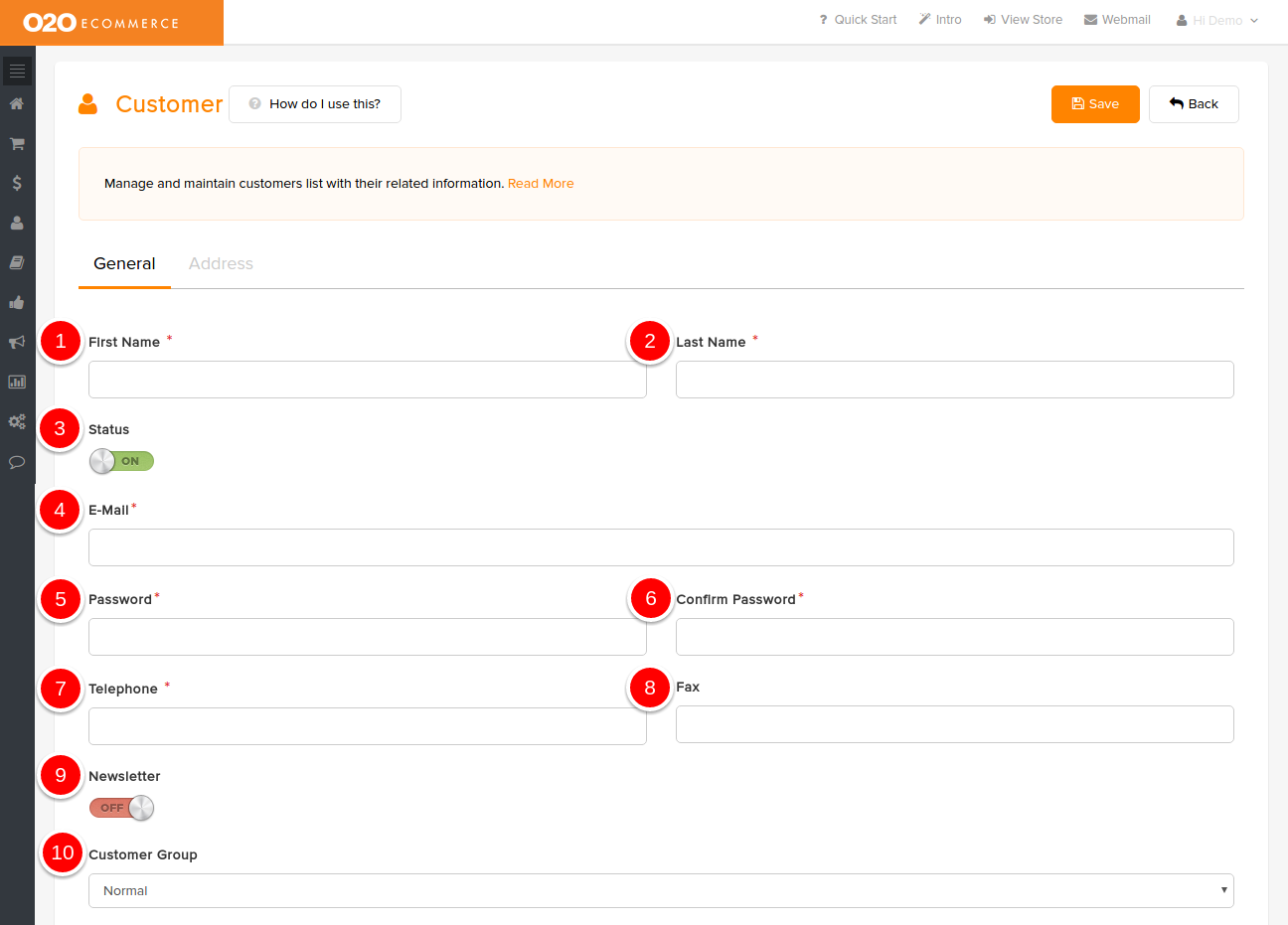 Descriptions :
First Name

Enter the given name of the customer

Last Name

Enter the surname of the customer

Status
E-Mail

Enter a valid email of the customer

Password

Create a temporary password for the customer

Confirm Password

Retype the temporary password for confirmation

Telephone

Enter the contact no. of the customer

Fax

Enter the fax no. of the customer, if applicable

Newsletter

Turn this On if the customer agrees to subscribe to your store newsletters

Customer Group

Assign this customer to the  group

Next, you need to key in the customer's address.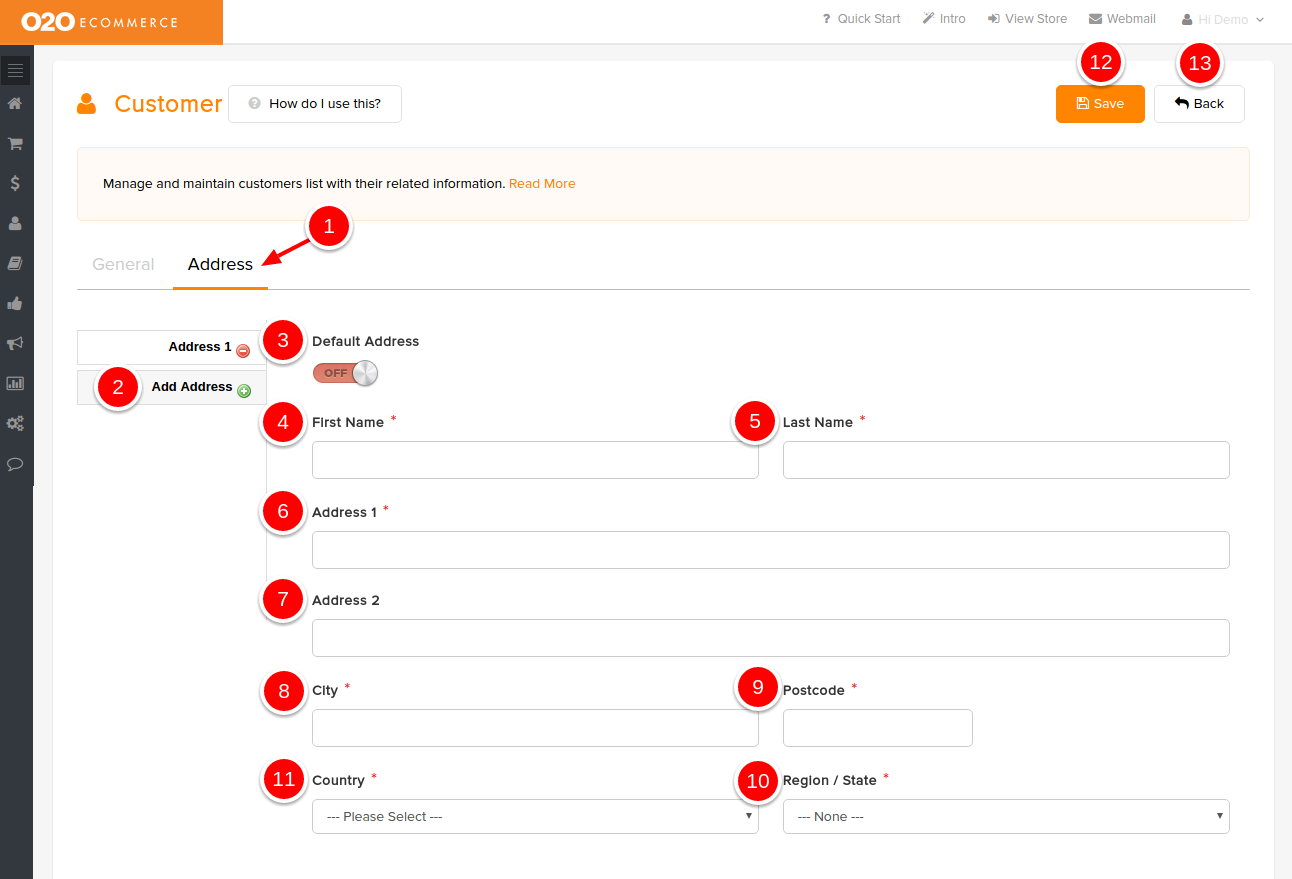 Descriptions :
Click on Address tab
Add Address


Click when you need to enter a new address

Default Address


Turn this On if the address is the default address

First Name


Enter 

the given name of the customer

Last Name

Enter the surname of the customer

Address 1

Enter line 1 of the address

Address 2

Enter line 2 of the address, if applicable

City
Postcode
Region/State
Country
Save 

Click to save and continue

Back
Also Read
Powered by WHMCompleteSolution