How to set up Basic Top Menu Bar

Web Content > Menu Manager & Products > Categories

If you have decided to go with the Basic Top Menu Bar, first, you need to make sure the Advanced Menu Manager is turned off.
Go to Web Content > Menu Manager
Go to Settings
Turn the Status to Off

Click Save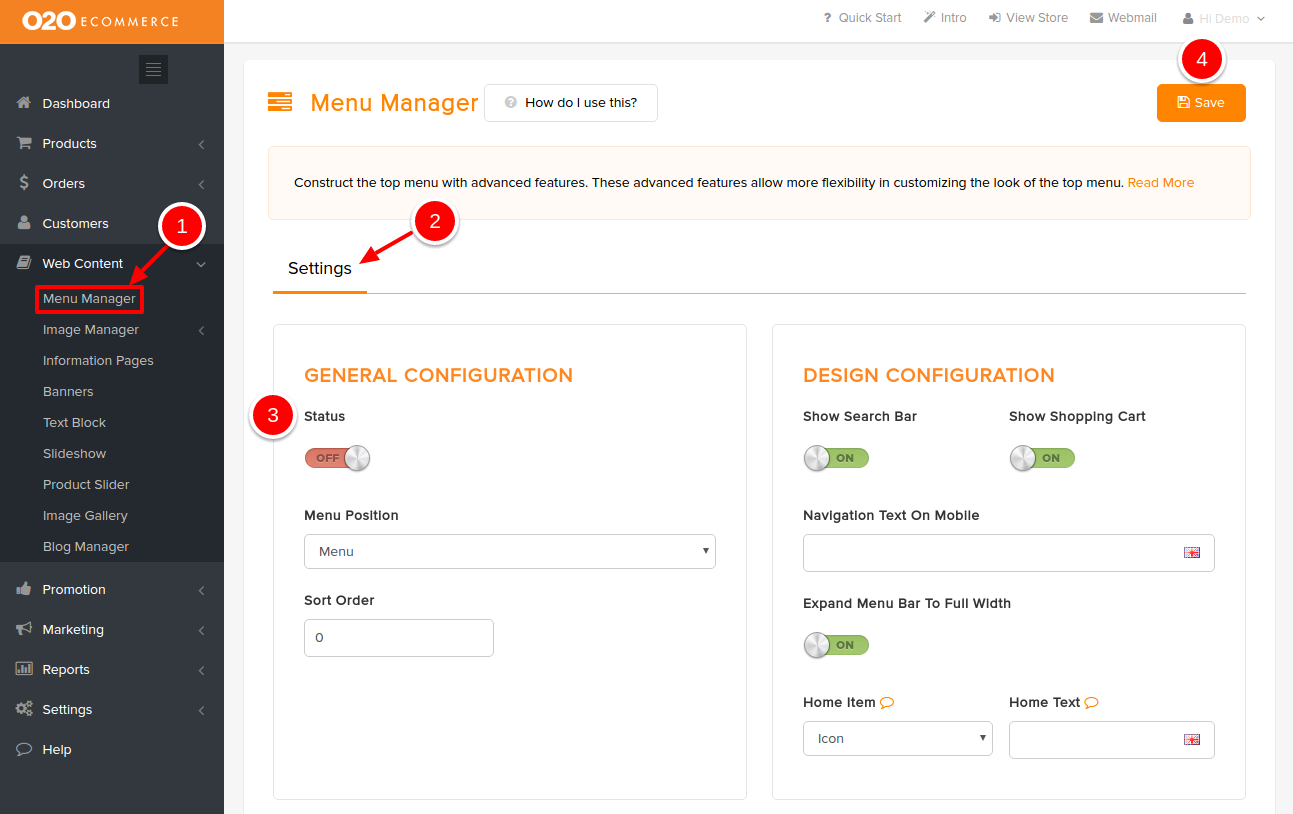 For 
Basic Top Menu Bar, it will be configure in Product Categories.
Go to Products > Categories, and click on the Category to edit

After clicking on a Category, go to the bottom left of the page and you shall see the following.



Determine whether a category is a parent (main menu) or a child (sub-menu) in the Parent field

Define the arrangement of the Category in Sort Order
Check the box for Show In Top Menu Bar to enable the Basic Top Menu Bar
Determine the no. of columns for your sub-menu in Top Sub-Menu Bar Columns
Click Save

Repeat these steps for all other Categories that you want them to appear in the Top Menu Bar.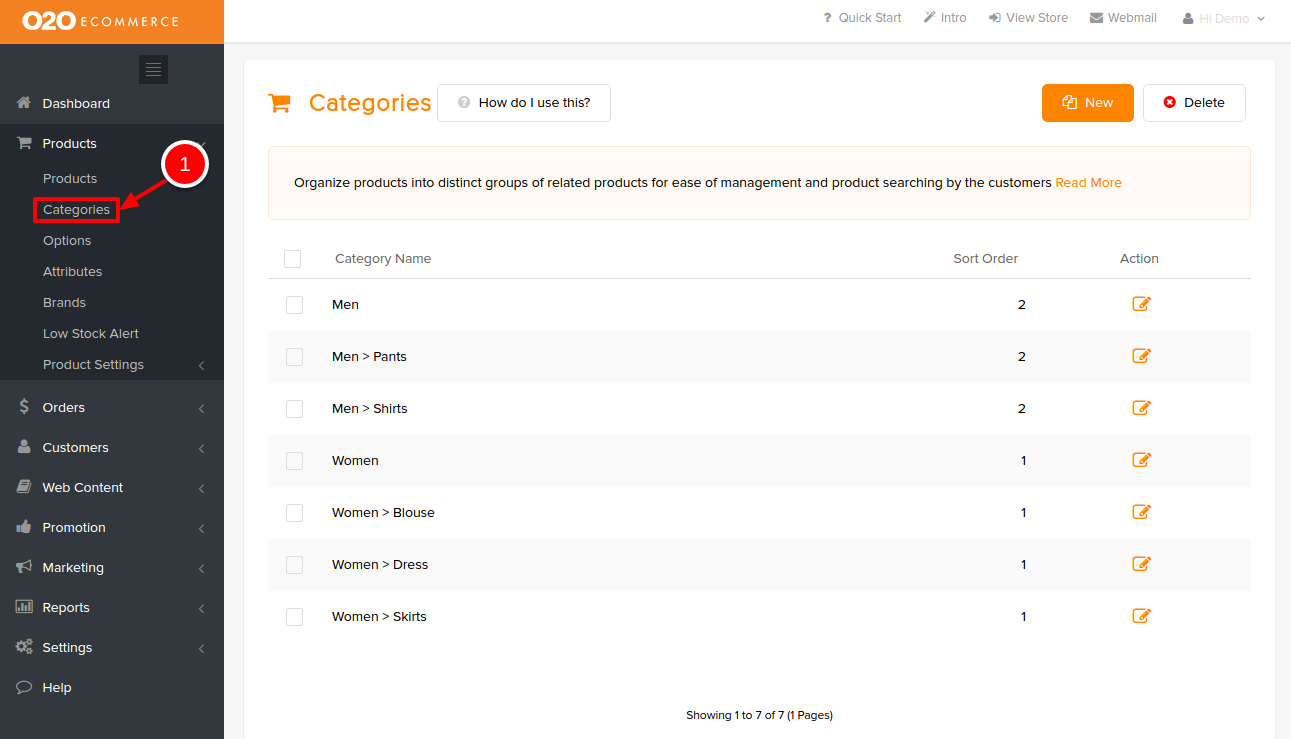 Also Read
Powered by WHMCompleteSolution