How to name and structure my folders and files in Image Manager

Web Content > Image Manager > Browse Images

This is how an Image Manager looks like.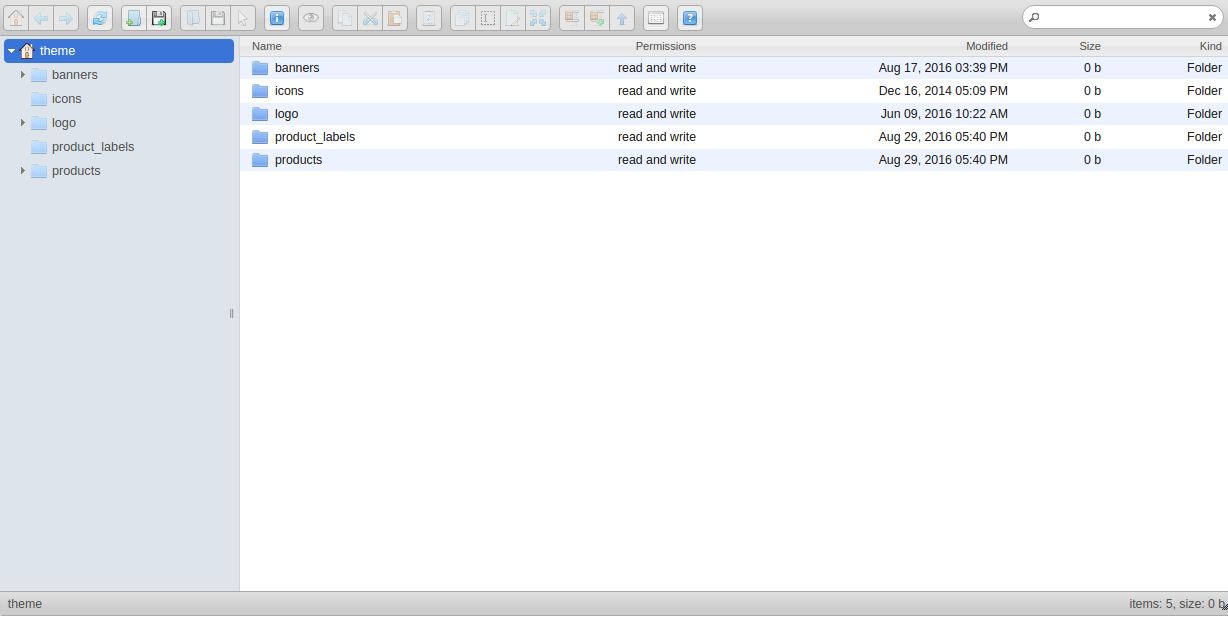 These are the default folders that come with any store. For easy management, organize your files into a planned folder structures. This is important so that you can locate and access to your files easily.


Proposed Folder Structures
theme [Level 1]

banners [Level 2]

sidebar_banners [Level 3]

festive [Level 4]
others
sales

slideshow
static
wide_banners

icons
logo
product_labels
products

product_category-01

product_a

product_a_name-01
product_a_name-02
product_a_name_desc-01

product_category-02

product_b

product_b_name-01
product_b_name_desc-01
product_b_name_desc-02

product_c

product_c_name-01
product_c_name-02

product_c_name-03

All of your products name has a significant role in improving your SEO listing. Thus, please do spend some time to properly name all of your products. It is also a good practice of not having more than 4 levels of folder structures as shown above.


Good File/Folder Naming Policy

Only uses small letter (e.g. b g r e)
No spaces, replace spaces with underscore ( _ ) or dash ( - )
No capital letters (e.g. A M R T)
No special characters (e.g. $ % * & # @ ~)

Example
good_naming_policy-01.png
Bad Naming @policy #1.png

Proposed filename for product images
lace_little_black_dress-01.png
lace_little_black_dress-02.png
leather_pencil_skirt-01.png

Proposed filename for product description images
lace_little_black_dress_desc-01.png
lace_little_black_dress_desc-02.png
leather_pencil_skirt_desc-01.png
EXAMPLE
theme [Level 1]

banners [Level 2]

sidebar_banners [Level 3]


festive [Level 4]

others

sales

slideshow

slideshow_banner-1

slideshow_banner-2

static

wide_banners

icons

logo

product_labels

products

samsung_smartphone_series


samsung_galaxy_s_series


galaxy_s7_edge

galaxy_s7_edge_desc-01

galaxy_s7_edge_desc-02

galaxy_s7

galaxy_s7_desc-01

samsung_tablet_series

galaxy_tab_s

galaxy_tab_a

apple_smartphone_series


iphone_series


iphone_7_plus

iphone_7

iphone_7_desc-01

iphone_6s_plus

iphone_accessories


iphone_7_smart_battery_case_black

iphone_lightning_dock_black

iphone_6_leather_case_blue
Also Read
Powered by WHMCompleteSolution