How To Setup a POP/ IMAP Email Account in Microsoft Outlook 2010
Before we begin with the set up of Microsoft Outlook 2010, we assume you've already created a new email account in cPanel or have existing email account set up on the server. This tutorial will show you how to configure email account in Microsoft Outlook. 

If this is your first time running Microsoft Outlook 2010, the Outlook 2010 Startup wizard will start: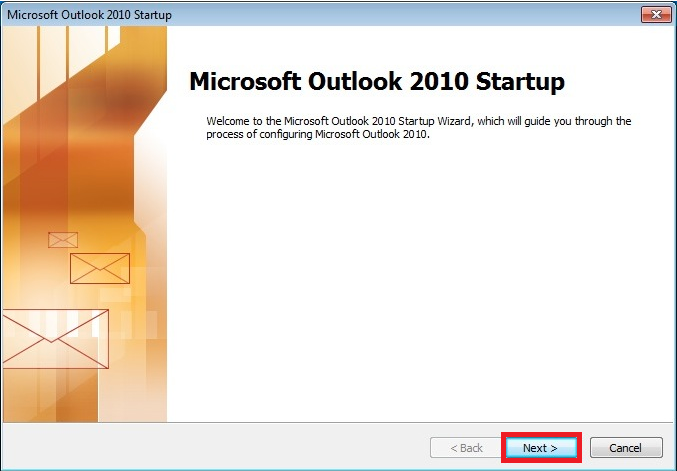 If it is not your first time running Microsoft Outlook 2010, select the File tab, in the Info section click the Account Settings button and select Account Settings from the drop-down: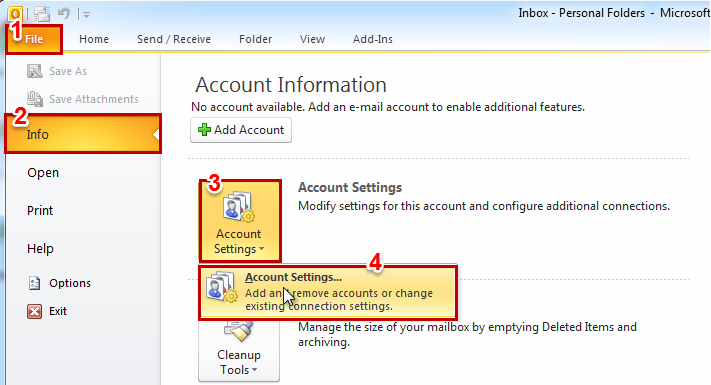 Click New and proceed with the Auto Account Setup window shown in the 1st step below.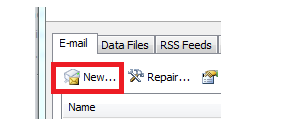 If this is your first time running Microsoft Outlook 2010, the E-mail Accounts window will appear. Select "Yes" to configure an email account and click on the Next button.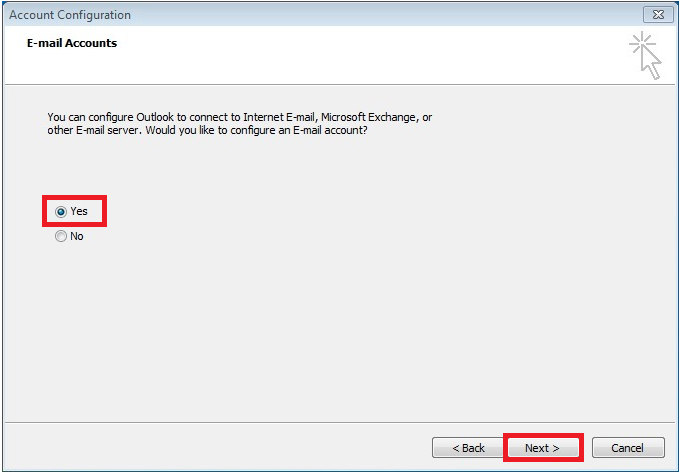 1. Click Manually configure server settings or additional server types, then click Next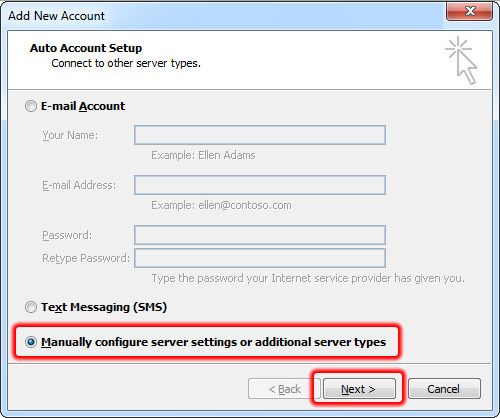 2. Choose Internet E-mail, then press Next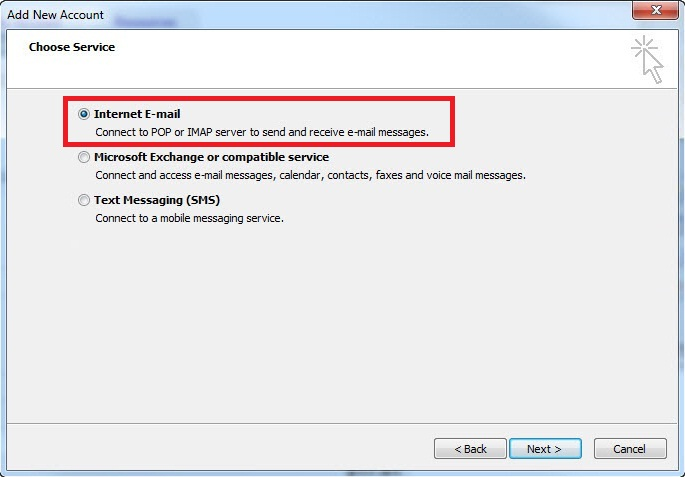 3. Enter your name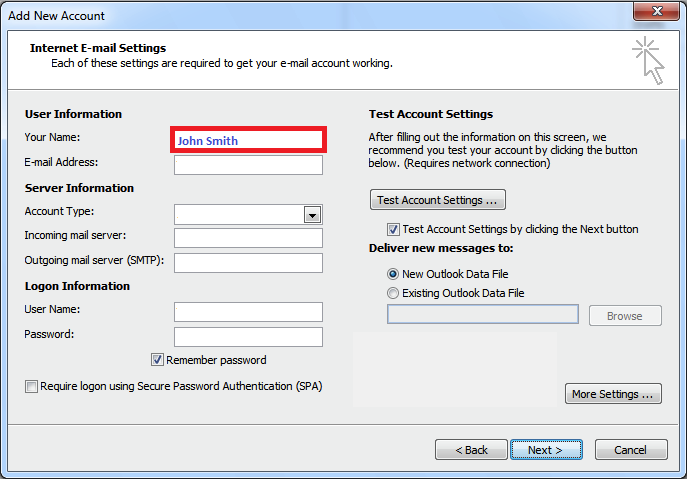 4. Enter your email address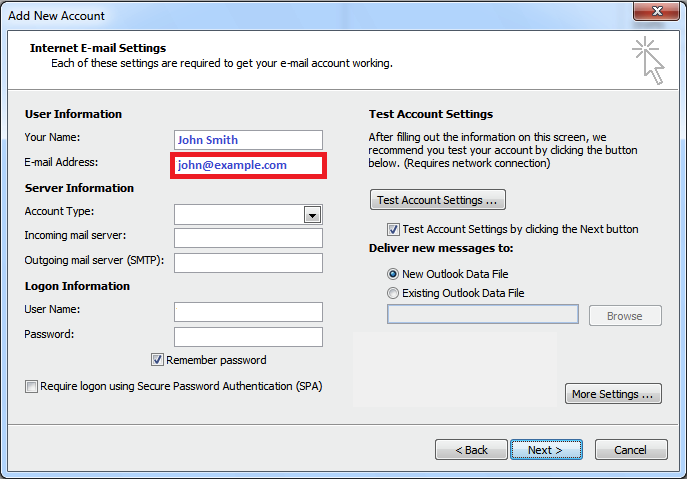 5. Select the account type you wish to use, in this case would be "POP3" for this tutorial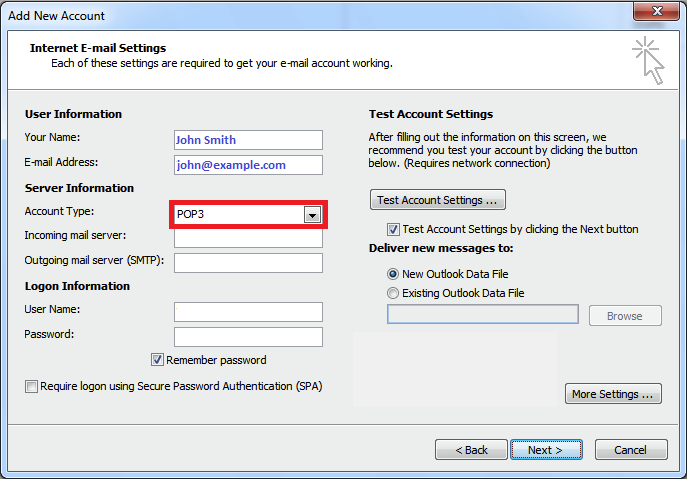 6. Enter the incoming and outgoing mail servers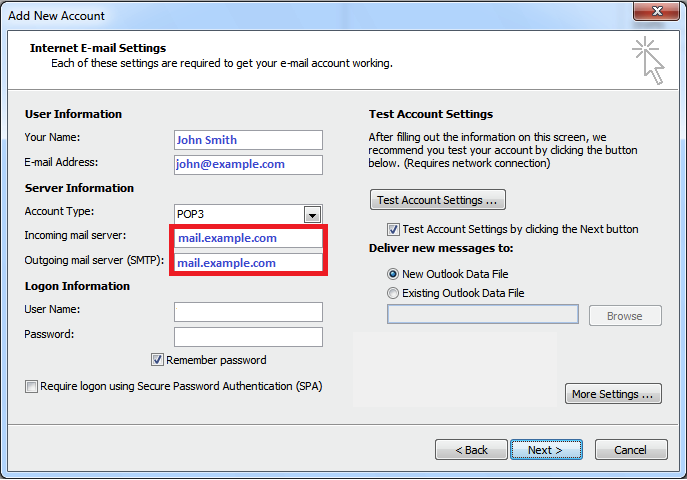 7. Fill in your email address into the User Name field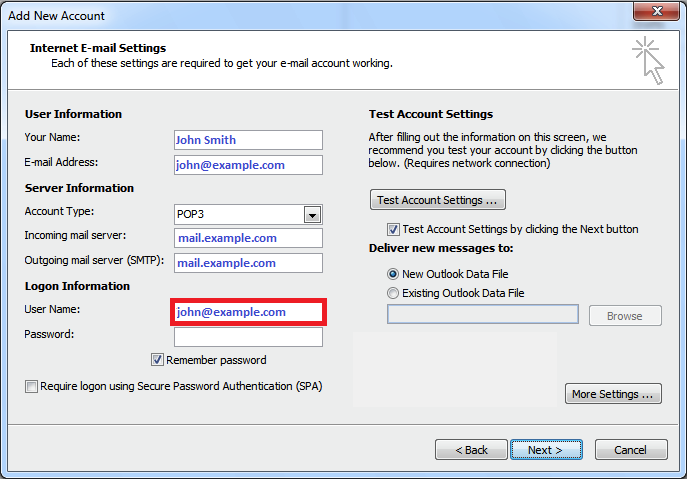 8. Set your password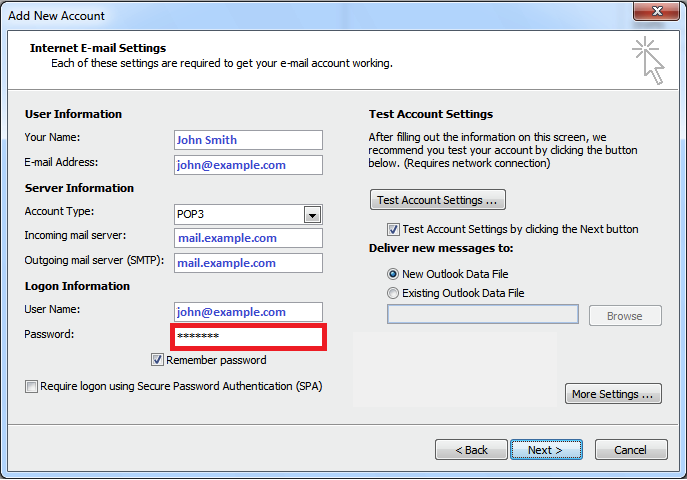 8.1. "Check" Require logon using Secure Password Authentication "SPA"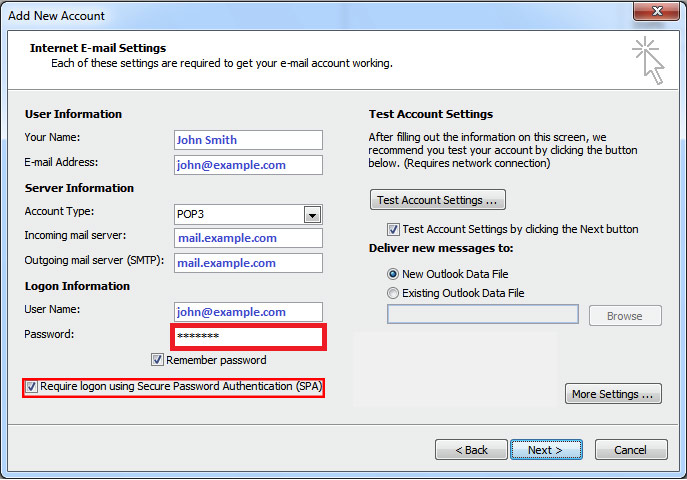 9. Click More Settings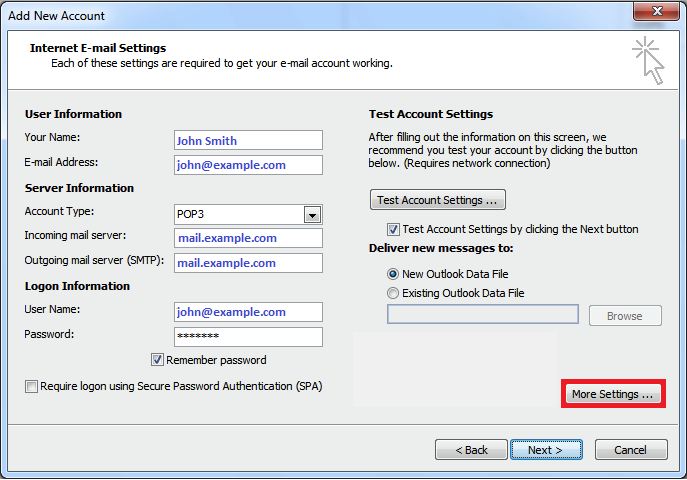 10. Select the Outgoing Server tab, select My outgoing server (SMTP) requires authentication and Use same settings as my incoming mail server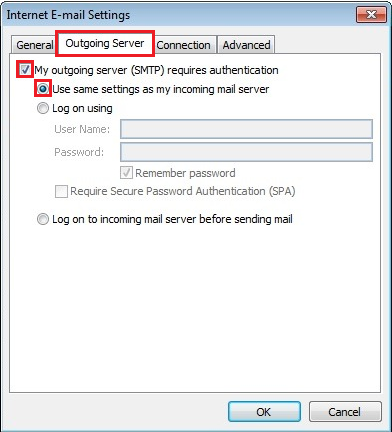 11. Select the Advanced tab,
995 for Incoming server (POP3) 
Check "This server required an encrypted connection (SSL)
587 for Outgoing server (SMTP)
Select "AUTO" for Use the following type of encrypted connection
then click Ok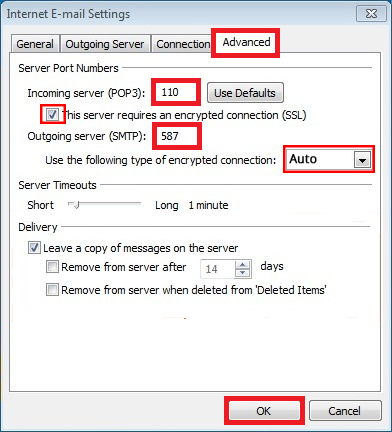 12. Outlook 2010 will now test the server connections. If both tests are successful, click the Close button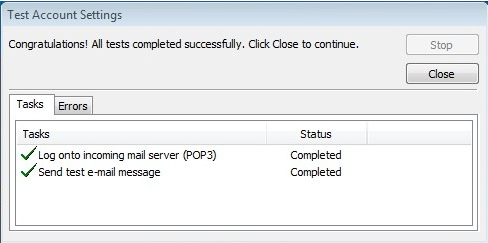 13. After clicking the Finish button, the account setup is complete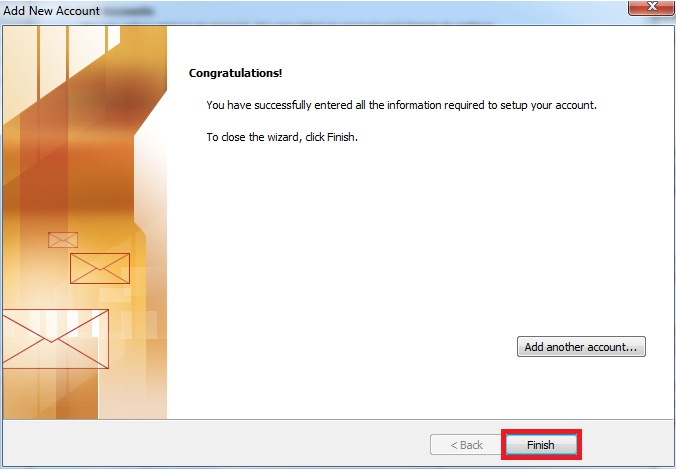 Congratulations! Your email account have been setup in Outlook.


Also Read
Powered by WHMCompleteSolution